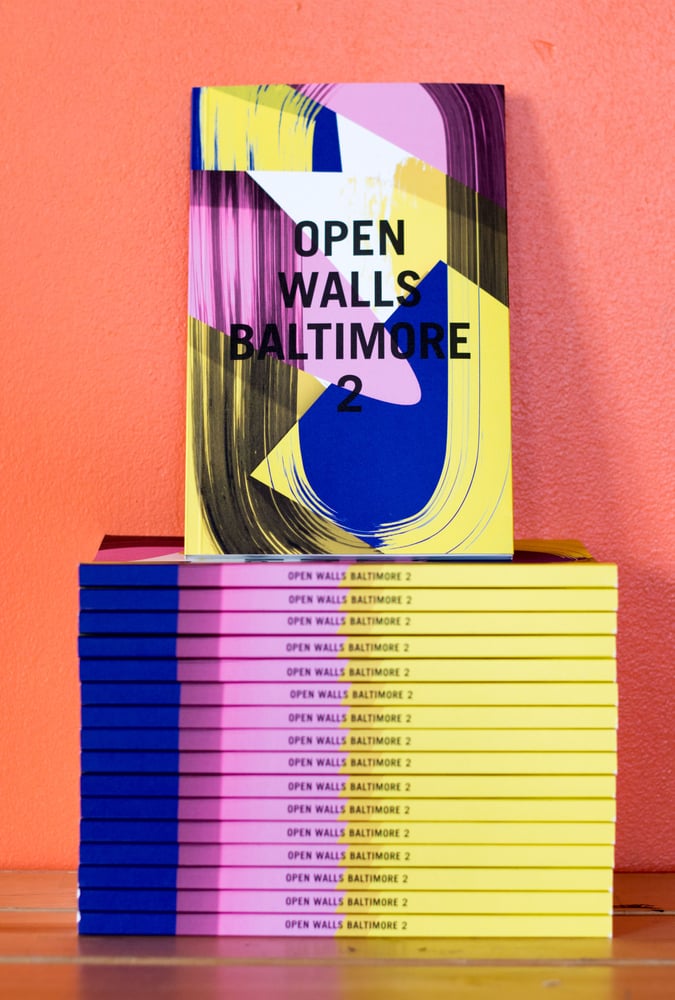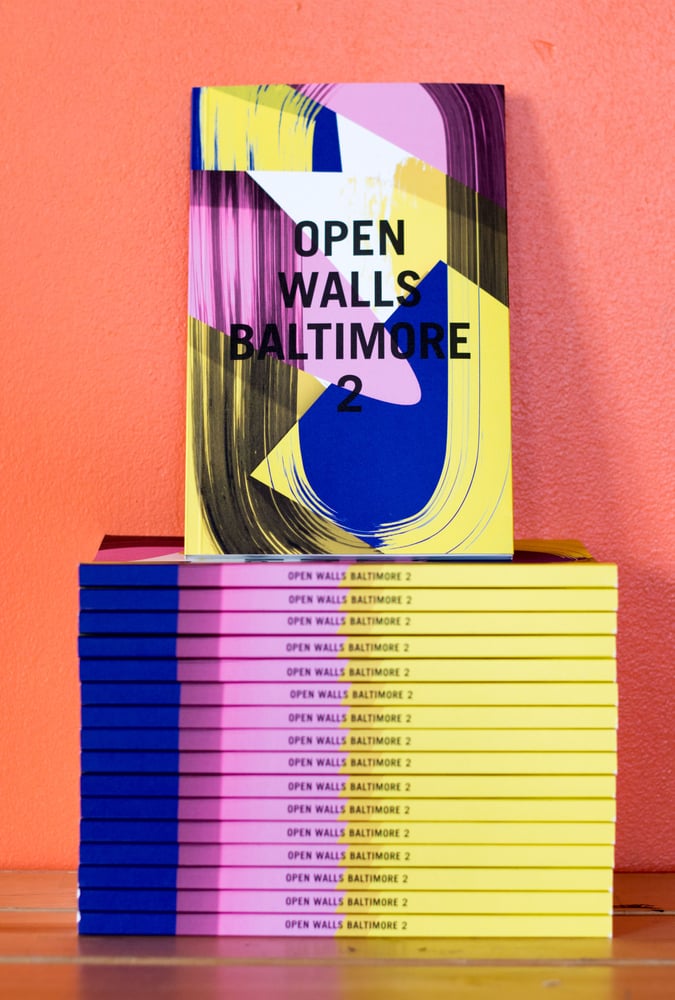 OWB2 Catalog
$25.00
OWB2 catalogs feature color photographs of each mural (in process and completed), a map of walls, and essays and interviews with the artists, curator, and administrators behind Open Walls Baltimore. 111 pages.
More info:
In spring 2014, Station North Arts & Entertainment, Inc. presented Open Walls Baltimore 2, an international festival of site-specific street art, performance, and installations in the Station North Arts & Entertainment District. Building on the success of 2012's inaugural Open Walls, more than 15 outstanding artists from Baltimore, New York, Europe and South America, selected by curator Gaia, created large-scale murals throughout Station North between March and June 2014. The mural sites were selected to draw visitors across the district, to produce artistic gateways to Station North, and to challenge artists to tell the story of legacy and revitalization in this central Baltimore neighborhood.
The OWB2 catalog was generously funded in part by the Elizabeth Firestone Graham Foundation and the Goethe-Institut Washington. OWB2 was funded by the National Endowment for the Arts and PNC, Visit Baltimore, Baltimore Office of Promotion & The Arts, and Timothy 618.