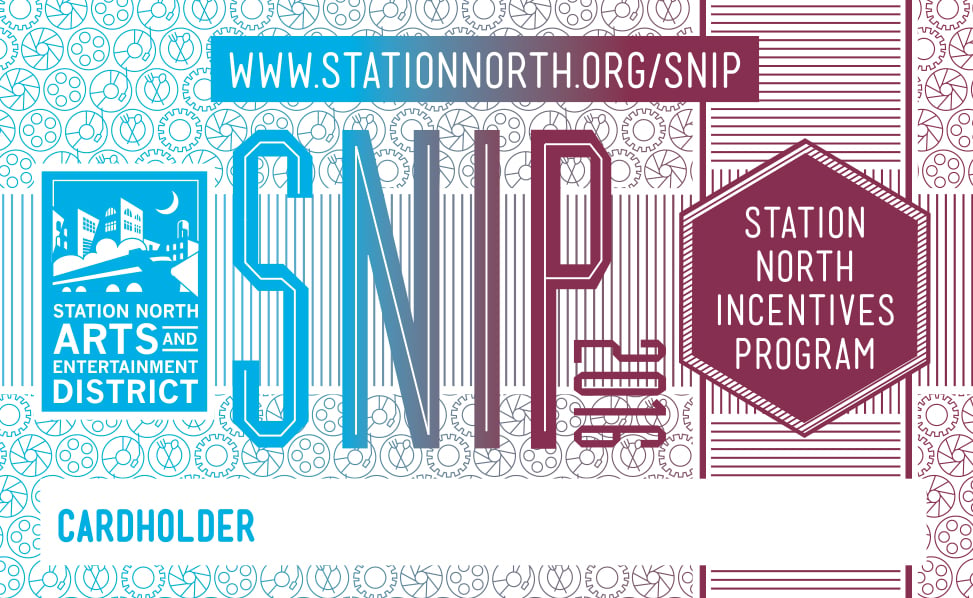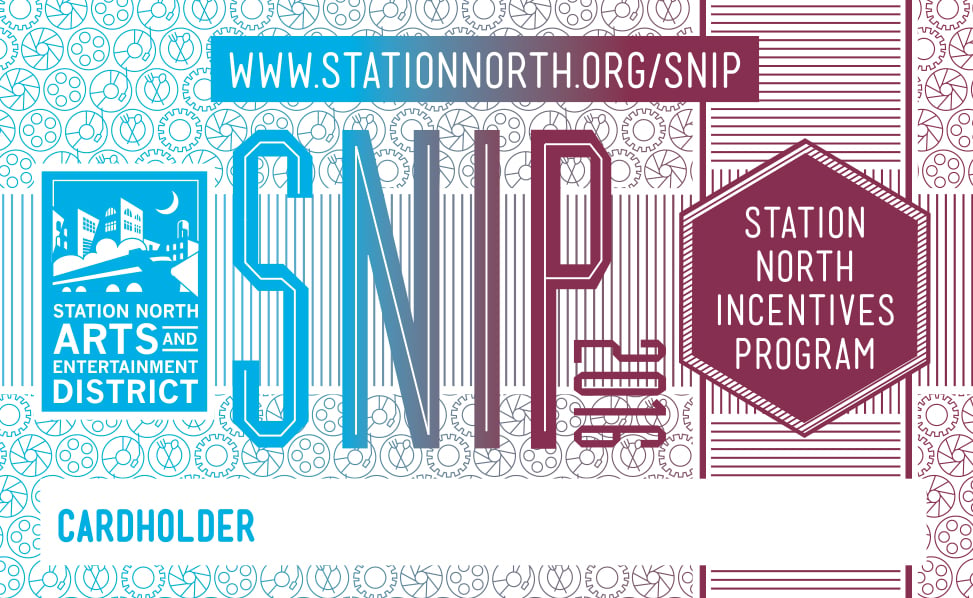 Station North Incentives Program (SNIP)
$35.00
Conceived by Station North Arts & Entertainment, Inc., the SNIP Card brings together great discounts and benefits from Station North businesses, all available to the holder of the card.
The SNIP Card is valid at participating businesses for one year from January 1, 2016 through December 31st, 2016.
Participating Station North businesses include:
Artist & Craftsman Supply: 10% off everything!
Station North Tool Library: 10% off classes purchased in person!
Full Circle Photo: 10% off framing materials and on fine art prints for the season!
Baltimore Print Studios: 10% off prints!
Baltimore Improve Group: 10% off show tickets!
Sofi's Crepes: 10% off any menu item!
Baltimore Bicycle Works: 10% off accessories and apparel!
Color Wheel Digital: 10% of orders of $50 or more!
Bamf Cafe: 10% off any menu item!
Windup Space: 10% off drinks!
Baltimore Impact Hub: 10% off membership! Contact Impact Hub for the code.
More coming soon!!